The first question that comes up in our mind while opting for a lifetime career is "How well-scoped a particular field is?" Or "will I be able to thrive financially in this field?" This implies for all professionals out there from freelancers to doctors, teachers, web developers, or any remote workers. Don't get me wrong but the extra benefits and advantages virtual careers bring us are unparalleled.
Thanks to the tremendous technologies consistently making their way through, especially artificial intelligence; which is the most dominant experimental development made recently. we all are aware of the sheer essence freelancing holds and how online earnings have become the new norm. One of its strongest roots "Freelance Graphic Designing" has been spreading its wings everywhere. graphic designers possess great expertise in different areas, like logo design, UI Designer, Photoshop Editor, or Infographic designer; and they either use these skills to side hustle or establish their freelance graphic design businesses to work full-time.
But the question that always used to pop up in my mind was "How fruitful is it to work as a graphic designer?" Until I looked around and found some wholesome facts and figures regarding this field. Let's shed some light on the below-mentioned details to better explain to you the great scope Graphic Designing holds in today's world.
Potential earnings and the immense usage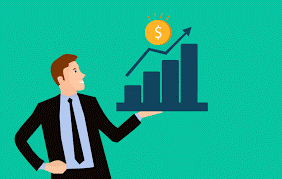 In 2022, the Pictochart Team surveyed more than 1000 companies and industries to investigate the usage of graphic design. As per their findings, about 81% of the businesses used graphic design in different formats like brochures, posters, presentations, and flyers. Their study showed that post-covid, 32% of these respondents had allocated $5000-10000 of their annual budget for graphic designing. If we talk about Software industries, they spend more than $10000 annually on graphic designing.
Industries like finance, healthcare, shipping and logistics, telecommunications, HR/recruiters, and marketing are immensely influenced by graphics. In 2021, 43% of marketing companies, 62% of finance teams, 43% of telecommunications teams, and 44% of healthcare teams increased their annual budget for graphic design. It helps them stand out from their fellow competitors, generate greater traffic, and eventually higher sales. Customers can better understand products or services.
We now know how strongly graphic designers are demanded in various enterprises .But what about their average  salary? An average annual salary of a graphic designer is about $53,780. It can range up-to $85,515 depending upon their experience, responsibilities and skills. For example an entry level graphic designer who's a fresh graduate will earn an annual salary of about $49,000. They don't have a significant experience background which the clients usually prefer.
Whereas mid level graphic designers, who have 2-5 years if experience in the field, earn approximately $57,000 yearly. They have strong portfolios and an updated website for their freelance business. The top level designers have 5-10 years of experience and hold senior positions. They supervise and lead companies. Their salary is expected to go around $71,000.
Lets not forget your major skills, which'll help you stand out and edge out any competitor. Make sure you learn the exceptional software skills like UX or UI designing, which is the most demanding graphic skills nowadays. You could earn an average yearly income of about $97,700 as a UI or UX designer, which is more than an average earning of graphic artists.
You can be your own boss
The idea of being your own boss, staying independent and flexible when it comes to work and deciding your own pay seems like a golden opportunity. As a freelance graphic designer, you can also specifically choose which area to focus on. Whether you want to sell services as a UI designer, Logo designer, NFT art designer, Brochure designer or photo editing. You'll decide your daily pay rates and show off your creativity in the most preferable projects. But its very important to initially build up a strong portfolio to impress your clients. You could consider high-end websites like Fiverr, Upwork, Dribbble , 99designs and Toptal to look for work. Moreover, you keep on meeting new clients from all over the globe who belong to various industries or corporates, hence broadening your creative horizon. Doesn't it sound absolutely exciting to recreate different projects every time and play with your creative and technical skills? Another plus point is you don't necessarily require a bachelor degree to thrive in this field. If you acquire an associate degree or a diploma, and possess sheer expertise in design software e.g., Adobe Photoshop, Illustrator, Canva; you're all set!
It's the most promising career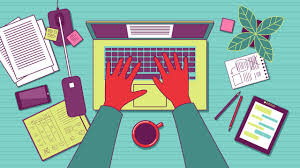 We all are well-aware how crucial marketing has become nowadays. Due to constant advent of technologies, businesses are always exploring ways to compete with their fellows and stand out. Digital marketing helps the brands/businesses attract more audience, gain greater sales and expand their names globally via the marketing channel. But what's the major component of digital marketing? "Graphic Designing" is it's crucial tool which beautifully interlays the visual concepts and helps the clientele better catch the messages brands want to convey. Your visual representation of the brand is actually the foremost impression in the eyes of clients. It includes the logo design, website layout, and the advertisement videos. Don't get me wrong but videos are conquering the internet. They bring brand awareness, drive more engagement, have greater SEO rankings and helps clients make quick decisions.
Conclusion
If you're truly passionate about beginning the freelance graphic design journey, have the excellent communication skills, the needed creativity skills and you're a tech savvy; then there's a wide range of clientele that are awaiting for you. I hope this article is fair enough to guide you through how well-scoped graphic designing is as a freelance business. Be confident enough, build a strong portfolio website, set up your hourly pay rate, gig clients and show off your creativity.