With the rise of remote work, people more than ever have entered the digital world. It is all because the freelance business is one of the most flexible and rewarding ways to make a living. With the right setup, you can set your hours, work with different clients, and control your income.
After the period of Covid-19, more people are becoming freelancers because of its flexibility and edges. According to a survey, more people are turning into freelancers and it would go to a percentage of 50.9% only in the US from 2017 to 2028. You see, it's a huge number which is not going to decrease any soon.
So why not be a Freelance Business Owner? In this article, we'll show you how you can start a freelance business in 2023 and be your own Boss! So let's dive into it without any further ado.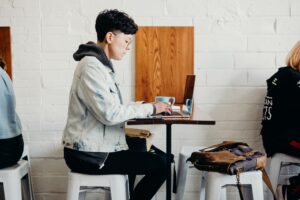 Why Start a Freelance Business?
Freelance business can be opted due to many reasons, but the most common is that you're not happy with your current job and want to leave it. It can also be that you want to increase your income with less effort. Whatever the reason is, you know freelancing is going to fulfill it.
Freelance work allows you to be your boss and sets you free to work from anywhere in the world. If you have a talent or skill that others want to hire or use, freelancing is a sure way to make money and build a career.
Six Reasons to Start a freelance business
You can work from anywhere in the world.
 You can set your hours and work when you want.
You can control your income and how much money you make.
You can use your creativity and skills to create new businesses or work on projects that interest you.
Freelancing can give you valuable experience that you can use when looking for a full-time job.
Freelancing can be a fun way to earn money and connect with other professionals in the industry.
How to get started with a Freelance Business?
Freelance work can be a great way to make a flexible income while maintaining independence. You can easily turn freelancing into a career by taking the right measures and methodologies. Here are 7 effective steps to legally start a freelance business in 2023:
Determine your skills and Interests
Choose a thriving niche and learn
Build your portfolio and add unique samples
Network and engage
Price your services and make packages
Start pitching and hunting clients
Get feedback and repeat from 6
1. Determine Your Skills and Interests
The first step is to determine what you're good at and what you're interested in. This can be done by taking a look at your skillsets and considering which freelance opportunities would be the best fit for those skills. You can also reach out to people who you think would be good references or ask around for advice on where to start.
For instance, you're writing poems and essays since childhood and you never get tired of it. You love to create stories and write them on paper. It will be taken as your interest and when interests are taken as seriously, they become skills. But for that, you have to learn and practice to become good and professional at writing.
The same is in the scenario of painting, drawing, and artwork, as you can opt for graphic designing. And this list goes on for different interests and skills. The only thing that matters is what interests you the most and you can learn it for hours.
2. Choose a Thriving Niche and Learn
Choosing a thriving niche is as important as finding your interest. If you fail at it, you will have to suffer the consequences in the future. The worst scenario will be that you will leave the heart at freelancing due to not getting the output equal to your input.
That's why you must be wise at choosing it. Now, I know you must be thinking that how can I find if a niche is thriving and profitable or not? Okay, lemme not suffer you alone.
Go the marketplaces like Upwork, Fiverr, Freelancer.com, or any platform that you want to take as your primary action source. Move to the search bar at the platform and search for the service at the finding bar. It will show you the results for that specific niche and the competition for that.
If you see thousands of results, It means that a load of people are already in this niche and earning handsome $$$. But if there are a few thousand, don't get disheartened as you've found the goldmine.
This means there is less competition in that niche and you can easily earn a lot by targeting it. If you become the best in that niche, you will be able to earn 2x of your 9-5 income. So, if you're serious about starting a freelance business, this part cannot be ignored.
3. Build Your Portfolio and Add Unique Samples
Once you're done finding the right skill set and thriving niche for your business, now is the time to build the portfolio. In simple words,
"A portfolio is a website that shows your professional as well as educational capabilities to the target client".
The portfolio part cannot be skipped as this is the main reason why you will be hired by the clients. If you have to build a very remarkable and strong portfolio, you'll face fewer struggles at dealing and closing with clients. But in contrast, if you fail to do it, you'll have to suffer a lot, especially in the beginning.
Now, let's talk about what must be included in your portfolio.
Your portfolio must be designed in a manner that attracts your clients and let them say "You are the savior and the best fit for my business".
Ohhh! You are now thinking about how you can do this. It's easy but a little hard work is required. You have to create samples of what services you want to provide. Not only samples but sword-flaming samples.
For Instance, you're a writer and want to build a portfolio. Your portfolio would be based on writing samples that might include website content, blogs, articles, caption writing, or an about us page. Again it'd depend on what service you want to provide and it depends on what and how much you have learned. You would display all the best content that you have written or published in your portfolio.
4. Network and Engage
At this point, you have chosen a thriving niche and have made your perfect portfolio. Now? How you will find clients and how you will know where you can find them?
Don't worry, I'm still with you. There's a golden key you have to take now. It's Networking and Engagement.
"Networking is marketing. Marketing yourself, your uniqueness, what you stand for."
[Christine Comaford-Lynch]
Yes, you heard it right. The way you will network affects the way you get clients. You have to now hop on professional platforms like LinkedIn and Twitter etc. Here look for people with the same niche and start networking with them.
Engage with their content and provide valuable suggestions to their thoughts in the comment section. It will eventually help you attract link-minded people and people that will be interested in purchasing your services. No, you don't only have to engage in the comment section but also hop on to their DMS and build relations.
5. Price Your Services and Make Packages
Pricing is the step where most freelancers get stuck but you don't have to my friend. Sometimes The way your price your service evaluates it.
Let me get you through it with this. Let's say you're a business owner and want to grow your income but for this, you need someone professional that will know the secret practices and tactics to help you grow.
You will start looking for talent online and find some amazing freelancers. Now you ask them for their rates. One quotes a high price and assures you results with proof. and the other quotes a price that is low. As a business owner who wants to grow and doesn't want to compromise on quality, what you will choose?
Exactly, the one with high rates as it assures you the results. This is human psychology that he believes in what looks expensive. You got it right, but not every time, in the beginning, you would have to maintain a low price to get local clients and have some feedback. This will help you get big fish once you have made to get some amazing testimonials and build an amazing portfolio.
Now talking about the prices, there are four ways you can charge:
Per Project
Hourly
Researched Base
Monthly
You can go for the one that suits you the best.
Tips on pricing your services:
Determine what your average rate is. This will help you set a price that is fair and reasonable for your services.
Consider how much time you spend working on each project. Hourly rates should reflect the amount of time spent on a project. For example, if you typically spend 2 hours on a project, your hourly rate should be calculated as two hours divided by the number of hours per day you work (40 hours in a week).
Factor in additional costs, such as travel costs and equipment rental.
Negotiate discounts for bulk orders or referrals from other clients.
Set up payment plans for clients who cannot afford to pay all at once.
6. Start Pitching and Hunting Clients
So, at that point, you're done with your service packages and ready to plunge into the digital world professionally. This starts when you start cold pitching your clients about your services. You find your target clients on different social media platforms, cold dm them, tell them about your services and how you can benefit them, and close deals.
It isn't this easy as it looks. You have to at least pitch 10-20 people per day to expect replies from 2 or 3 prospects. Yeah! it's a little bit of hard work but I assure you, it's worth it.
7. Get Feedback and Repeat from 6
Once you get replies from one to two people, convince them and deal with them. Always make sure to clearly negotiate at the beginning to avoid any ambiguities or problems in the processing.
Once you're done with your project, send them the docs, and get your payment and feedback. Display this feedback in your portfolio to make it stronger as prospects always scroll to the original part of the portfolio that is your Feedback.
Now, you must be thinking that you've conquered the freelance business world at this point, but heck NOOO!!!
You have to repeat this cycle from point 6 to sustain your business and your income. You have to repeat it every day to hunt clients and make your budget goals fulfilled.
Once you've reached a good amount, you can build an agency and take it further.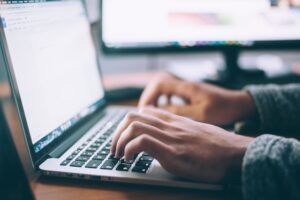 Best tools for Freelance Business
Many tools can help you start and manage a freelance business. Some of the most popular tools include Office 365, LinkedIn, and Google Drive. Each has its benefits and drawbacks, so it's important to choose the one that works best for you.
1. Office 365
Office 365 is a cloud-based platform that includes a suite of tools for freelancers. It includes a calendar, task manager, email, and file storage features. Office 365 also offers powerful collaboration features, so you can work with co-workers on projects.
2. LinkedIn
LinkedIn is a professional social network that can be very helpful for freelancers. It includes a directory of professionals and clients, as well as tools for managing your online presence. LinkedIn also offers marketing tools, such as ads and promoted posts.
3. Google Drive
Google Drive is a cloud-based storage platform that can be helpful for freelancers. It includes features such as document scanning, project management, and collaboration tools. Google Drive also offers quick access to files from any device or computer.
Tips on how to do just that:
Decide what kind of freelance work you want to pursue. Freelancing can be a great way to get started in many different industries, so don't limit yourself. Consider what type of skills and experience you have that could be beneficial to other businesses. Once you've determined the type of work you want to focus on, find out what resources are available to help you get started.
Create a portfolio or website for your business. This will serve as your marketing tool and showcase your work to potential clients. If you don't have the time or knowledge to create a website, consider using an existing platform like Upwork. Make sure all of your information is easily accessible, including contact information, pricing information, and a summary of your services.
Set up billing and payment systems for your clients. This will ensure that everyone is paid accurately and on time. There are many different billing and payment systems available, so find one that is easily assessable to you.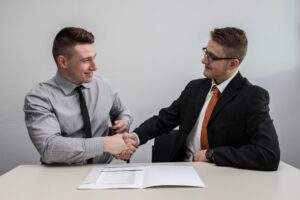 How to Market Your Freelance Business?
Here are a few ways to market your freelance business. You can use social media sites such as Facebook, Twitter, and LinkedIn; search engines like Google and Yahoo; and online directories such as UpWork and Elance. Each of these has its advantages and disadvantages.
One advantage of using social media sites is that they are quickly becoming the most popular way to connect with clients and colleagues. You can post updates about your work, share tips, or just chat with people who might be interested in what you do. This is a great way to make friends in the business world and learn about new opportunities. However, you need to be careful not to spam people or post irrelevant information.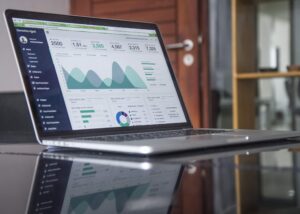 Another way to market your freelance business is through search engine optimization (SEO). This means improving the visibility of your website so that it appears high up on search engine results pages (SERPs).
There are several different techniques you can use to achieve this, including using keyword research, creating compelling content, and setting up an online presence that looks professional. However, SEO is an expensive process, and it can take time to see any benefits.
Finally, you can also market your skills.
FAQs:
Can I freelance as a side hustle?
Yes, freelancing can be an excellent side hustle. Many people choose to freelance in their spare time to earn extra income, pursue their passions, or gain experience in a particular field while maintaining their regular jobs.
What are the benefits of freelancing as a side hustle?
Freelancing as a side hustle offers several advantages. It allows you to explore your skills and interests, earn additional income, build a professional network, and gain valuable experience without committing to a full-time freelancing career.
What skills are in demand for freelancers?
The demand for freelancers varies across industries, but some skills are consistently sought after. Popular freelance skills include web development, graphic design, content writing, social media management, digital marketing, virtual assistance, and video editing. Researching current trends in your desired field can help you identify in-demand skills.
What are some common challenges of freelancing as a side hustle?
Freelancing as a side hustle can come with its own set of challenges. These may include time management, juggling multiple projects, maintaining work-life balance, dealing with unpredictable workloads, and managing client expectations. However, with proper planning and organization, these challenges can be overcome.
How do I manage my time effectively between my regular job and freelancing?
Time management is crucial when balancing a regular job and freelancing. Start by creating a schedule that allows dedicated time for freelancing without neglecting your primary job or personal life. Set clear boundaries, prioritize tasks, and communicate with clients about your availability. Using productivity tools or apps can also help you stay organized and efficient.
Conclusion
A freelance business can be a great way to supplement your income. You should follow a few things to take a healthy start as a freelance business owner. First, make sure you have learned a skill, and then go with a good portfolio of work that you can show to your potential clients.
Next, set up a pricing system that works for you and makes sense. And finally, find the right clients and develop relationships with them so they will hire you again in the future. So, if you have read all these tricks, you're on your way to making a healthy and advantageous freelance business.
If this article helped you with any of your queries about setting up a Freelance Business, Let us know in the comment section.