How to start a Freelance Business?
Freelance business is one of the most flexible and rewarding ways to make a living. With the right setup, you can set your hours, work with different clients, and control your income. After the period of Covid-19, more people are becoming freelancers because of its flexibility and advantages. According to a survey, more people are turning into freelancers and it would go to a percentage of 50.9% only in the US from 2017 to 2027.
So why not be a freelance business owner? In this article, we'll show you how to start a freelance business?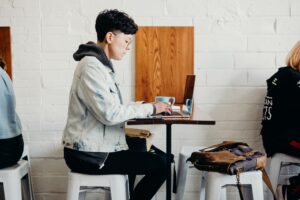 Why start a Freelance Business?
There are many reasons to start a freelance business, but the most common reason is that you're not happy in your current job. Freelance work allows you to be your boss and sets you free to work from anywhere in the world. If you have a talent that others want to hire or use, freelancing can be a great way to make money and build a career.
Six reasons to start a freelance business:
1. You can work from anywhere in the world.
2. You can set your hours and work when you want.
3. You can control your income and how much money you make.
4. You can use your creativity and skills to create new businesses or work on projects that interest you.
5. Freelancing can give you valuable experience that you can use when looking for a full-time job.
6. Freelancing can be a fun way to earn money and connect with other professionals in the industry.
How to get started with a Freelance Business?
Freelance work can be a great way to make a flexible income while maintaining independence. You can easily turn freelancing into a career by taking the right measures and methodologies. Here are four steps to get started with freelance work and turning it into a business:
1. Determine your skills and interests
The first step is to determine what you're good at and what you're interested in. This can be done by taking a look at your skillset and considering which freelance opportunities would be the best fit for those talents. You can also reach out to people who you think would be good references or ask around for advice on where to start.
2. Get organized
Next, it's important to get organized and create a list of all the freelance projects you're interested in pursuing. This will help you stay organized and prioritize your workload accordingly. It's also helpful to keep track of your hours worked, so you know exactly how much money you've made so far!
3. Networking is key
Last but not least, networking is key when starting as a freelancer. It's important to meet other professionals who may have similar interests and eventually forge relationships that will lead to more work opportunities down the line. Additionally, keep an eye out for online communities or social media groups devoted.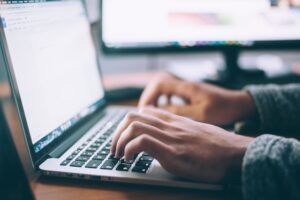 What are the best tools for Freelance Business?
Many tools can help you start and manage a freelance business. Some of the most popular tools include Office 365, LinkedIn, and Google Drive. Each has its benefits and drawbacks, so it's important to choose the one that works best for you.
1. Office 365
Office 365 is a cloud-based platform that includes a suite of tools for freelancers. It includes a calendar, task manager, email, and file storage features. Office 365 also offers powerful collaboration features, so you can work with co-workers on projects.
2. LinkedIn
LinkedIn is a professional social network that can be very helpful for freelancers. It includes a directory of professionals and clients, as well as tools for managing your online presence. LinkedIn also offers marketing tools, such as ads and promoted posts.
3. Google Drive
Google Drive is a cloud-based storage platform that can be helpful for freelancers. It includes features such as document scanning, project management, and collaboration tools. Google Drive also offers quick access to files from any device or computer.
How to set up your Freelance Business?
Freelance work can be a great way to supplement your income while you continue to work regular hours. However, before you can start freelancing, you'll need to set up your business.
Tips on how to do just that:
Decide what kind of freelance work you want to pursue. Freelancing can be a great way to get started in many different industries, so don't limit yourself. Consider what type of skills and experience you have that could be beneficial to other businesses. Once you've determined the type of work you want to focus on, find out what resources are available to help you get started.
Create a portfolio or website for your business. This will serve as your marketing tool and showcase your work to potential clients. If you don't have time or knowledge to create a website, consider using an existing platform like UpWork or   Make sure all of your information is easily accessible, including contact information, pricing information, and a summary of your services.
Set up billing and payment systems for your clients. This will ensure that everyone is paid accurately and on time. There are many different billing and payment systems available, so find one that is easily assessable to you.
What to charge for your services?
When starting a freelance business, it is important to determine what services to offer and how much to charge for them. There are many factors to consider, such as the industry you are in, your skills and experience, and the cost of living where you live or work.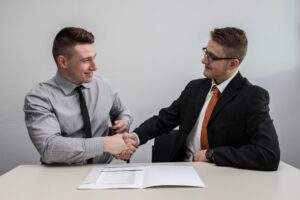 Tips on pricing your services:
Determine what your average rate is. This will help you set a price that is fair and reasonable for your services.
Consider how much time you spend working on each project. Hourly rates should reflect the amount of time spent on a project. For example, if you typically spend 2 hours on a project, your hourly rate should be calculated as two hours divided by the number of hours per day you work (40 hours in a week).
Factor in additional costs, such as travel costs and equipment rental.
Negotiate discounts for bulk orders or referrals from other clients.
Set up payment plans for clients who cannot afford to pay all at once.
How to Market your Freelance Business?
Here are a few ways to market your freelance business. You can use social media sites such as Facebook, Twitter, and LinkedIn; search engines like Google and Yahoo; and online directories such as UpWork and Elance. Each of these has its advantages and disadvantages.
One advantage of using social media sites is that they are quickly becoming the most popular way to connect with clients and colleagues. You can post updates about your work, share tips, or just chat with people who might be interested in what you do. This is a great way to make friends in the business world and learn about new opportunities. However, you need to be careful not to spam people or post irrelevant information.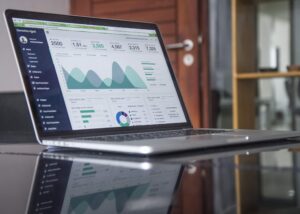 Another way to market your freelance business is through search engine optimization (SEO). This means improving the visibility of your website so that it appears high up on search engine results pages (SERPs). There are several different techniques you can use to achieve this, including using keyword research, creating compelling content, and setting up an online presence that looks professional. However, SEO is an expensive process, and it can take time to see any benefits.
Finally, you can also market your skills.
Conclusion
Freelance work can be a great way to supplement your income and take on some extra freelance projects. You should follow a few things to take a healthy start as a freelance business owner. First, make sure you have learned a skill, and then go with a good portfolio of work that you can show to your potential clients. Next, set up a pricing system that works for you and makes sense. And finally, find the right clients and develop relationships with them so they will hire you again in the future. SO, if you have read all these tricks, you're on your way to making a healthy and advantageous freelance business.
If this article helped you in any of your queries about setting up a Freelance Business, Let us know in the comment section.